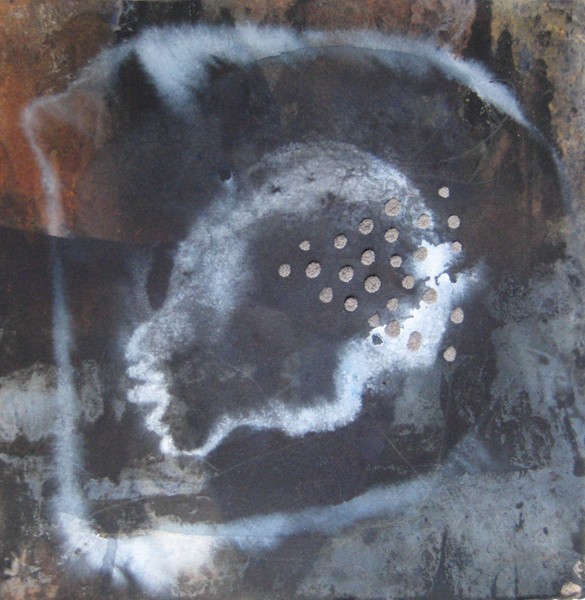 works on paper
Over the last 20 years I have made regular camping trips to Moreton Island off Brisbane's east coast to explore works on paper, investigating the botanical, geographical and historical aspects of the island and ocean, distilling cumulative experience into a personal symbology.
The drawing processes explore time and change through staining, bleaching, erasing and restating. Loss, fading and decay reveal positive aesthetic values.Some explore a deeper connection with the night and brief filtering glimpses of life and movement, others the bivalve mollusc.
Orthethrum Sabina and Gnathlothlibus Erotus are species of dragonfly and moth found on the island. They also both exist within, and represent, night and day.Terra Lumina is Latin for earth and moon, and explore atmospheric layers, as seen in the night against the sub-surface depth of the Blue Lagoon.