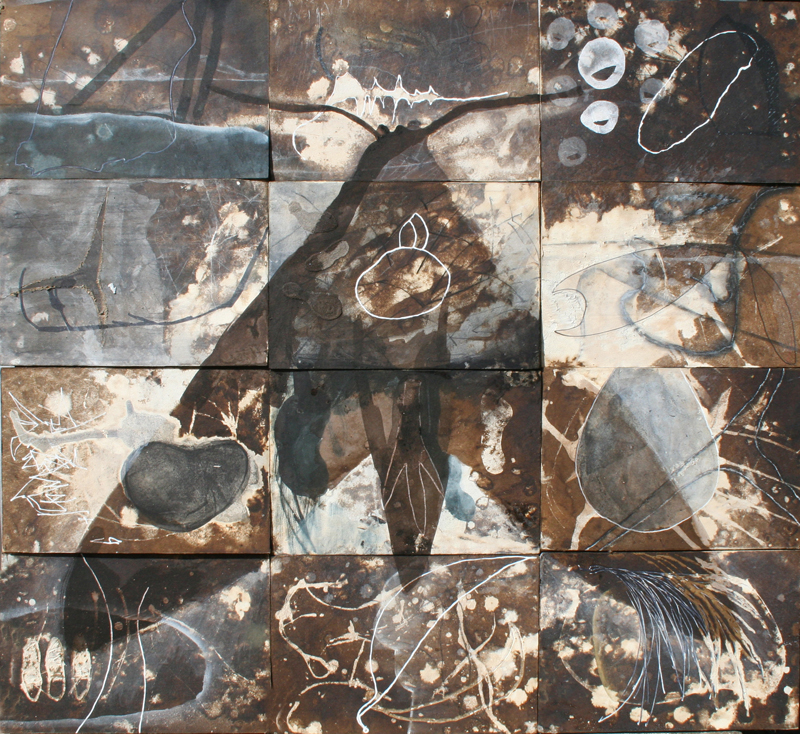 Orthetrum Sabina & Gnathothlibus Erotus, works on paper

Over the last 10 years I have made regular camping trips to Moreton Island off Brisbanes east coast to explore works on paper, investigating the botanical and geographical aspects of the island and ocean, distilling experiences into a personal symbology.
The drawing processes explore time and change through staining, bleaching, erasing and restating; with a sense of loss, fading and decay revealing positive aesthetic values.
This series of works on paper explores insects, with other layers inspired by plants. Orthetrum Sabina is a species of dragonfly found on Moreton Island, Gnathothlibus Erotus is a species of moth also found on the island.