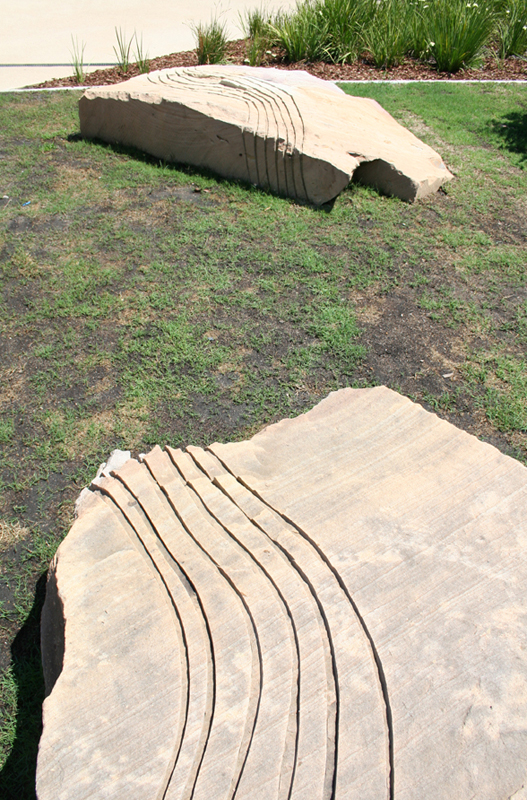 Pinnacles and Reflections, Caboolture TAFE, Queensland
The ensemble of six sculptures symbolises a renewal of past, present and future growth and change. Inspired by earth and water formations, the hardwood columns and sandstone slabs evoke a timeless and ancient place, only recently witnessing the Caboolture campus being built on the weathered sandstone bedrock below.

The title Pinnacles and Reflections also refers to the human qualities of posessing an achieving spirit and a questioning mind. Pinnacles and Reflections create a sense of place where our dreaming is grounded and connected by natural materials.