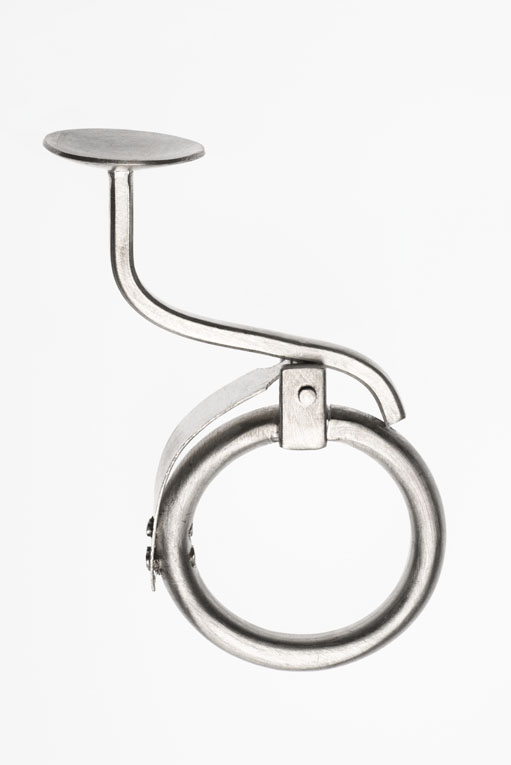 rings with mechanisms
In 2012 small simple mechanical movements and actions that I had been exploring in the studio became the basis for a series of rings.
Haptic Interface - curated by Tricia Flanagan
Exhibiting Artists included:Celina Alvarado, Kristine Andersen, Katia Canepa-Vega, Meiyi Cheung, Jared Donovan, Daniel Gilgen, Raune Frankjaer, Hugo Fuks, Anne Graham, Karyn Henson, Jonathan James, Kanta Kochar-Lingdren, Dawn-Joy Leong, Roger NG, Hector Rodriguez, Gavin Sade, Andrey Samson, Elizabeth Shaw

22 November - 16 December 2012
Koo Ming Kown Exhibition Gallery, Kowloon Tong Hong Kong.
For The Love of Coffee - Curated by Zoe Brand
Participating artists: Vernon Bowden, Karen Thompson, Erin Keys & Regine Middleton, Mary Hackett, Alice Potter, Bic Tieu, Linda Blair, Nina Baker, Barbara Cotter, Elizabeth Shaw, Melinda Young, Regine Schwarzer
2 – 13 October 2012
Studio 20/17
Unit 6b 2 Danks Street
Waterloo, NSW 2017
Australia
Opening hours: 11 - 6pm Tue - Sat
+61 2 9698 7999
This exhibition hit the spot for me in many ways. Coffee plays an important role in my daily life. At home it is how we start our day, freshly ground beans and stove top espresso.
I work at a uni which is adjacent to good espresso shops and bars, but I don't always make/get the time to stop for a coffee during the day. In July 2011 I had a solo exhibition called Tool at Artisan. A colleague from the Games Design Department saw the invitation and asked me if the pieces worked. The discussion that followed led to a plan to collaborate and we started meeting regularly over coffee to discuss ideas for how this collaboration could take shape. Snap to 2012, my role at uni has become even busier and my co coffee drinking collaborator has relocated to Melbourne. I have been missing the coffee breaks that punctuated the week and have been looking at the notes I'd taken for the planned collaboration and wondering if the push buttons and mechanisms, the start point of my contribution would ever be realised.