Ted Barraclough is an artist working in Queensland, Australia.
Ted grew up in the bush and knew all the local birds. He whittled and carved as a boy.
Ted continued his interest in bird-watching and carving and eventually melded the two into his present art form,
specialising in Australian Native Birds.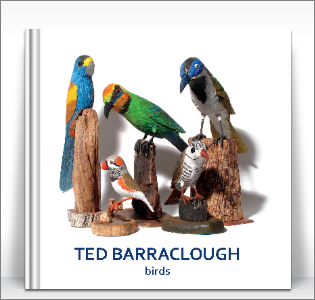 Ted Barraclough birds
is a new 440 page hardcover book contains 253 beautiful full colour photographs of Barraclough's birds
capturing the passionate skill of the artist and the imbued personality of his creations.