THE HUMAN FIGURE - SINGULAR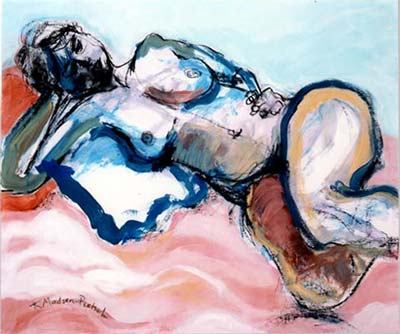 BACKGROUND: Introduced to formal figure drawing lessons in 1974, studies continued in life drawing for the next three years at University Vic, then Cairns 1981 attending classes at the Raintrees Art Gallery, before going on to do my teacher training in Victoria.

On my return north to Innisfail 1985 and up to the present day, I have instigated private life drawing classes on a continual basis at my Studio Gallery for my professional development. I have also taught the subject formally in the TAFE system at the adult level.