2007 - ELEVATING THE SPIRIT, Solo Exhibition of abstract works, 2D & 3D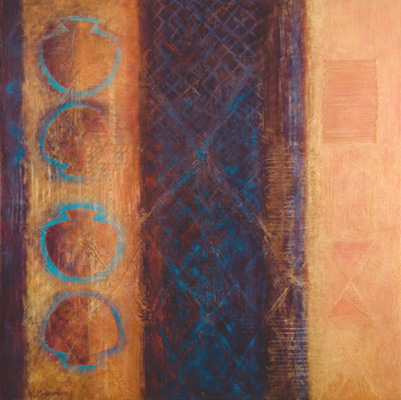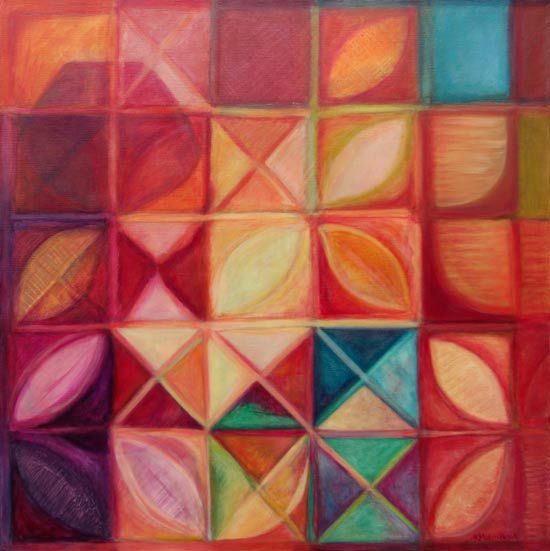 >> ETS - Gallery 1


Exhibiting Venues & Activities Schedule:

*2009 April 24 - May31, Main Space, Umbrella Studio, Townsville

*2007 July 22 - Oct. SUGARAMA GALLERY, Bruce Hwy, Mourilyan (Next to PO; just south of Innisfail) Qld.
+ 2 day Art Workshop onsite 'Abstraction by Arrangement' delivery.
*2007 May 18 - June 17 Selected for the Community Exhibitions Program at Cairns Regional Gallery.
+ 2 x 1/2 day Art Workshop onsite delivery.


'Elevating the Spirit' by Kerryn Madsen-Pietsch

"We are of the same divine essence that connects us all to the source of the spirit, one God, one source, many different manifestations." …"Vedic tradition divides the world into reality, which is formed of spirit, and illusion composed of transient forces and events. The task set is for every person to pierce the veil of illusion in order to discover the spirit in everything"... "Reality is a mirror of the soul." (Deepak Chopra, 'The Path to Love')

"The world is full of resonance's. It constitutes a cosmos of things exerting a spiritual action. The dead matter is a living spirit." (Wassily Kandinsky from Article 'On the question of the form')

In Elevating the Spirit, connections, relationships and unity are explored through visual language elements and symbology, between one's inner-self (soul, spirit, life-force, essence), psyche and the outer world. Notions of passage, transition (change), duality, reflection, containment and synthesis (fusion) are contemplated and reflected upon.

In mixed mediums, using techniques such as stitching, painting, collage, drawing, printmaking and assemblage, this body of abstract work references, expands and transits into new exploratory directions, sizes and forms, from previous work related to the Book of threads (process journal); it acknowledges and celebrates the spirit 'creating' and giving existence to matter.

Added to the generative mix are archetypes and symbols developed over time: the thread 'tracks' are a metaphor for transition between states of being, planes of paint, spirit and matter; forms of vessels, grids and planes echo containment within levels; colour resonates with symbology, emotion and memory.

By creating these 'relationships', one is ever mindful of reality, illusion, the dynamic forces, energies and thoughts that connect/disconnect all things visible and invisible.